Welcome
St. Joan's Academy is a private primary school located in Upper Matasia, Kajiado North. The school admitted its first group of children in 1994, and we've truly been blessed with more since. It was established as a result of a persistent desire and passion for children's growth from Mr and Mrs Magu. Mrs. Magu also happens to be a teacher by profession.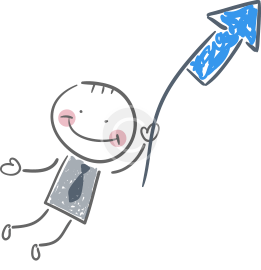 Mission
The school aims at producing holistic beings equipped with the skills in academic performance, spirituality, leadership, innovation, respect, responsibility, transparency and accountability.
It aims to become a unique school of excellence outmatched by none in the Republic of Kenya
Our Curriculum
A rich variety of co-curricular activities contribute to the overall development of the child, while at the same time, making school life an enjoyable experience. The school offers a well-balanced and graded programme of physical education, which develops a sense of team spirit and healthy competition among the pupils.
Grade 1 – Grade 3
• English, • Kiswahili, • Environmental Studies, • Mathematics, • Christian Religious • Hygiene and Nutrition.
I want this plan
Grade 4 – Grade 6
• Mathematics, • English, • Kiswahili, • Science And Technology, • Home Science, • Art And Craft, • Music, • Social Studies, • C.R.E, • Agriculture • Physical And Health Education And • Foreign Languages (French And Mandarin)
I want this plan
GRADE 7 - GRADE 9
• English • Kiswahili • Mathematics • Integrated Science • Health Education • Pre-Technical and Pre-Career Education • Social Studies • Religious Education • Business Studies • Agriculture • Life Skills • Sports and Physical Education • Visual Arts, • Performing Arts, • Home Science, • Computer Science, • Foreign Languages (German, French, Mandarin, or Arabic) • Indigenous Languages
I want this plan
"Children are encouraged to express themselves as we foster their creativity. They learn to appreciate the various art forms and in the process, have fun."
Try Our School